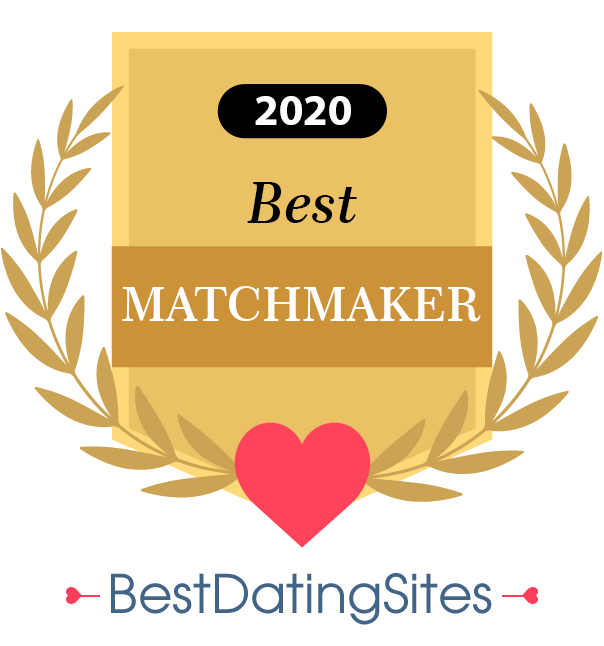 With the popularity of Matchmaking, even appearing as the concept of a Television Reality show, the Matchmaker space is becoming very competitive. Here Best Dating Sites has listed the very best Matchmakers for 2020! We hope that you will check out their services and see what they have to offer.
These are the very best Matchmakers in the Industry for 2020!
Exa Palmateer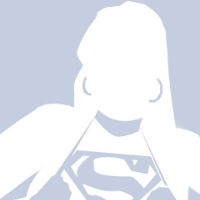 About Me :Exa Palmateer is the Director of Marketing Recruitment for Sugar Matchmaking
Bio :As a Sugar Baby of a certain age, let's just say older than the average college sophomore, I have always been eager to know more about this lifestyle from either side of the fence. I tend to think and act more like a man in almost every situation, especially with Sugar Dating. I've always thought this about myself and have been told by many men that I'm a beautiful woman with a man's brain. If you ask my girlfriends, they will tell you I am heartless. It's meant as a joke, but often not far from the truth. You see, I live by a few simple rules. My number one rule is, "Don't have anyone in your life that doesn't enhance or enrich it." Expanding on that, I would add that this goes for EVERYONE. I don't care if you're the mailman, a co-worker or a lifelong friend. If you add no value, be gone. Take your drama, your sob stories and dysfunctional personality up the road.
One of my favorite terms to use in Sugar Dating is, "Value Added Sugar Baby". It really stems from my personal beliefs, but applies perfectly. Be the enhancement and enrichment that your daddy or potential daddy seeks. We all know that it takes a special woman to have longevity in The Sugar Bowl. Your pretty face and what's between your legs will only get you so far. That's just the shiny packaging. When you tie up the pretty paper with a bow of intelligence, class, poise and an open mind….your stock goes up as a Sugar Baby. Why devalue yourself by portraying or accepting Splenda instead of real sugar?
Phone Number : 888-490-8742
Website :www.sugarmatchmaking.com
Natacha Noel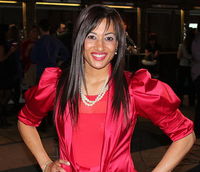 About Me :Natacha Noel is a professional matchmaker dating coach and founder of Absolute Bachelor Club
Bio :Hello, I am Natacha Noel and I have found my passion in life: I am a professional Matchmaker. I graduated from University of Montreal with a B.SC in Communications and perfected my skills in broadcast radio and television at Promédia. I began my journey as a Love and Relationship Expert in 2007 when I landed a very rewarding Sex Show Host position on Taboo (CPAM 1610 am). This was a catalyst and gave me the confiidence to apply as a Relationship Consultant for a large relationship agency in 2008. I ultimately founded Absolute Bachelor Club www.absolutebachelorclub.com to help affluent professionals, entrepreneurs, business men, public figures and artists find their true love.

Prior to getting into the matchmaking business, I pursued journalism and acting. The one thing that those professions have in common is they are about connecting with people. As an editor in chief of Souche Magazine I have had to interview many people which prepared me for screening and qualifying the greatest singles I could come across. With acting there is something similar in that I have to connect with my characters and be in the moment with the other actors. That's why I love Matchmaking, because it's all about helping people who are right for each other make connections. Being a matchmaker absolutely fulfills everything I love. Let me share with you that I am a believer of prince charming and that I believed in Santa Clause as long as a child could. I founded Absolute Bachelor Club so that women could be connected with complete, attractive, like-minded, compatible, affluent men. That is why I named the company Absolute Bachelor Club. Absolute represents the holy grail of eligible men! When I am asked the question: Why do you mostly represent male clients? the answer is simple: I believe in traditional courtship. I believe that despite living in a modern world, the fundamentals between man and woman do not change.

Absolute Bachelor Club does it all, I get to reach thousands of people, connect with them and help them fall in love!
Website :www.natachanoel.com
Lisa Amador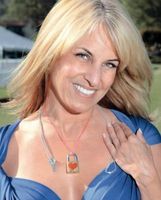 About Me :I became a matchmaker and a dating coach because I believe that relationships are what matter most and that nothing is more important than love
Bio :I work with exceptional clients, choosing each one carefully and personally. Integrity is very important, and I will only take on a client if I feel I can meet his or her expectations. If we choose to work together, I will dedicate myself to working very hard to find you love. In fact, bringing excellent people together is my passion, and I love my work. There is no better feeling than knowing you've introduce two great people and then watching them fall in love. I believe that dating should be a dignified process where people treat each other with kindness and care. Dating can be frustrating, time consuming and difficult – and I empathize. In fact, I've been there myself. My goal is not only to find my clients love, but to make sure the matchmaking process is easy, relaxing and maybe even fun.
Phone Number : 805-699-5650
Website :www.santabarbaramatchmaking.com
Rachel Greenwald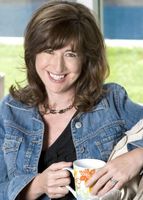 About Me :Rachel Greenwald is a NY Times Best Selling Author SpeakerDating Coach and Matchmaker
Bio :
Rachel Greenwald is the NY Times bestselling author of "Find a Husband After 35: Using What I Learned at Harvard Business School" (translated into 20 languages). Her new book, "Have Him At Hello: Confessions From 1,000 Guys About What Makes Them Fall in Love… or Never Call Back" * was named by Cosmopolitan magazine as one of the "Top 4 Best Books of Summer".
Rachel is a renowned dating coach and matchmaker for single men and women across the United States, and is responsible for over 800 marriages. She is fondly called "The WifeMaker" by the media, and has appeared on hundreds of TV and radio shows, including The Today Show, CNN, ABC Nightline, The CBS Early Show, and The Steve Harvey Show. She was featured in The New York Times, People, Fortune, The New Yorker, Cosmopolitan, Glamour, and "O" The Oprah Magazine. Oprah Magazine calls Rachel: "My kind of gutsy girl: all the kick of cheddar on rye minus any trace of baloney!" ...and proclaims, "After two weeks of trying Rachel's strategies, I... am now juggling so many suitors that I've started a man-agement diary." [See "In The Media" for additional features on TV, radio, magazines, and newspapers]

In 2010, Rachel starred in NBC's Reality TV dating show "The Match Off!", and in 2006 she also starred in a Reality TV dating show in London. Rachel is the "Love Over 40" online advice columnist for More Magazine, she writes a blog for the Huffington Post, and she writes dating advice for Match.com, eHarmony.com, JDate.com, and Yahoo! Personals. Rachel is also a relationship expert on YourTango and GenConnect, and gives lectures around the world to private groups. She helps private clients nationwide as a Matchmaker and Dating Coach, and teaches training workshops to people who want to become professional dating coaches and matchmakers.

In addition to her M.B.A. degree from Harvard Business School, she has a B.A. in psychology from Wellesley College and a M.Ed. degree from Harvard Graduate School of Education. She lives in Denver, CO, with her husband of 23 years and their three children.
Website :www.rachelgreenwald.com
Gina Stewart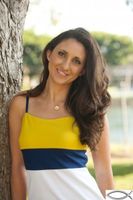 About Me :Im Gina Stewart and I started Expert Online Dating in response to a very specific problem I found while I was online dating men didnt know how to use online dating to attract women As both a woman and advertising executive the opportunities I saw men miss online rivaled the national debt It broke my heart I couldnt stand to see good men missing their chance at meeting women Not when I knew what I knew
Bio :I'm the girl who wants to elevate you. I've been a guy's girl my whole life. Blame it on being raised a Daddy's girl combined with having two big brothers and guy friends, something stuck, who knows. As you get to know me you'll see the tom-boy in my personality. I play a variety of sports competitively, complete with broken bones. I broke my foot playing tennis and my nose when I took a softball to the face. That part is not recommended! I speak frankly. My sense of humor can make you blush. I've always been one to hang with the guys.
Ultimately, I really like men as people. So you get that I like men but that certainly isn't the entire scope of me. Let's not forget one very important fact: I am, and forever will be, a woman. I am equally invested in all things expectantly female. From feelings to friends to fashion, I get what makes women wonderfully unique to you men. Most importantly, I know what we women are looking for in a partner and why. And I know how you can become that man and win the girl. Before I become an online dating coach I was doing marketing and advertising. I've always had a deep love of business and the creative strategy of business was the apex of my interest. I've always been a writer with a quirky sense of humor. As a kid I wanted to either write Super Bowl commercials or, write the taglines for movie posters. I realize the latter is a stranger goal but someone DOES do that! I worked for marketing and advertising companies servicing some of the biggest brands in the world: Wal-Mart, Coke, Target, Proctor and Gamble. You can say I learned a thing or two about the importance of a powerful brand, unique product, creative message and compelling call to action (all things I harness and create for my clients now). When I started online dating,I immediately noted how men marketed themselves to prospective dates and how they were well intentioned but often missing the mark. That's how I viewed it: Online Dating=Personal Marketing; Men= FAIL. The extent of the problem was undeniable when while I was online dating I was contacted by two very different men with the exact same, and I mean, exactly- the-exact-same, exact typos, poorly written profile. A modern Nancy Drew, I traced it back to a blog where men were asking other men for help. Poor guys. What bad help they had received. But my mission as born, and I created this business to help the men I know to be so great, meet the women they deserve. I'm so happy you have found me in that mission. No longer do you have to wonder what you have to do when it comes to women, let me ease that burden. No longer do you have to feel the frustration of spinning your wheels to advance to nowhere. Now is the time to change your life and luck with women. Now is the time to feel the rush of excitement from a pair of beautiful smiling eyes with their gaze cast on you, the hyperawareness of a delicate brush of her hand on yours, and the soft billowy kiss of her lips. Enter your email below to start your online dating journey to meeting the right women now.