Not Another Bathroom Selfie

Jun 16th, 2015
By Website Admin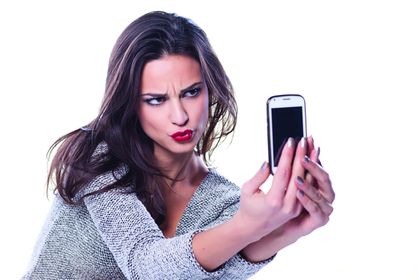 So you decided to give online dating a chance but can't decide what photo of yourself to post as your main image. Please, for the love of all things good, do not post bathroom selfie. As for the many people going through profiles who can appreciate a photo, how many times do we have to see someone starring at their phone while they take a picture of themselves in a bathroom mirror showing what shampoo they use and the dirty towels on the floor, oh and looks like you'll need toilet paper soon pic. So that you don't fall into the "Bathroom Selfie" category, here are some ideas of images to use.
If you are out and about with friends ask one of them to take a photo of you. Many sites claim that members will get more attention if you have a face image and a full body photo, and yes that's a full body photo with clothes on. Well, I guess it depends on what dating site you are joining, but that's for another post I guess. People want to know what you look like from head to toe.
Don't have a smartphone? Use your webcam. Although this idea may seem simple enough, you'll see that many people don't realize how close they are to their cam and take extremely close photos or don't know where to look or how to angle themselves. First clean up the clutter a bit in the background. Next check yourself out in the cam window, position yourself or the cam better so that you don't get half of your face in the shot. Then look at the cam, not at yourself in the cam window, and click for the shot. Take a couple of them and post the best one to your dating profile.
Post solo photos of yourself, save friends, pets and children for a time when you really get to know someone. It's nice that you want to share photos of your 10 cats or how many "bros" you have but this can be off putting to someone searching for their soulmate. Better to just mention in your description that you have pets and are close to your friends.
And last but not least if you are to take a selfie in front of a mirror, bathroom, bedroom or department store dressing room, be sure to look at yourself in the mirror, not your phone. Angle the phone so that it's not covering your face and say cheese!