I Think Im In Love With A Scammer

Jun 16th, 2015
By Website Admin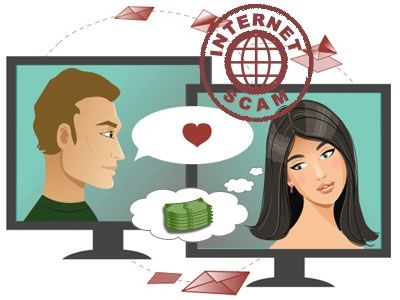 It almost seems that there is a daily story we hear about someone losing thousands of dollars to a scammer that they met on a dating site. We think, "how could someone be naïve enough to be willing to empty their bank accounts for someone that they have never even met?" But for the many out there looking for love and then one day finding someone that tells them all the things that they have been longing to hear, we can somewhat understand how people can fall prey to scammers.
We have compiled some common signs to look for if you think you have been talking to a scammer.
Look at their photo(s)
Do their photos look like normal candid photos or do they look like a professional headshot? Often scammers will steal photos that they find on the internet of up and coming actors headshots, porn stars, military men and women, and even from social media sites like Facebook. In today's wonderful world wide web there are so many useful and even free tools that we can use to help us do a bit of investigating. For example, Google offers Image search that you can download to your computer for free and you can see where else on the internet the images appear, like RomanceScam.com.
Wanting To Take The Conversation Off The Site
Many scammers will try and get you off the site that you are currently on to go to instant messaging sites like Yahoo or Skype. This is their way of not getting caught and banned by the site. They usually will send out the same message to as many people as they can after registering and many times it will include their personal email address. If you have never heard from this person before and they want to talk to you off the site let this be a red flag. What's the rush? Think of it this way, you are paying to be on a dating site that offers features like private and instant messaging. Why would you go off site to talk to someone when you are paying for it somewhere else? Communication features are offered by dating sites not only for members to communicate with but to help protect you. If you question the member you are talking to you can simply tell the administrator to further review that member's profile. But if you take things off site, whatever happens off that site is totally in your hands, there is no Yahoo Administrator to look into a questionable member.
Tragic Stories
Let's say you have been talking to someone for a couple of weeks. Things have been going great. You chat all the time and you think this could be the one. Then one day you get a message stating that they were traveling for work and their luggage with all of their money and passport was stolen and need you to send them money to pay for their hotel bill or some other travel expenses. Or you get a message that their child has become severely ill and is in the hospital and they need money to pay for their medical expenses. Should you get any messages like these CUT OFF ALL COMMUNICATION with this person!!! Tragic events like these are how scammers get vulnerable people to send them money. You should never under any circumstance send anyone money. Ask questions. Why isn't your family or friends helping you out? What is the name of your hotel or the hospital? I'll call them for you and take care of the bill (not really paying the bill) but it's a way to see how they react. Do they stall, do they keep telling you to just send the money through Western Union? In cases like these you need to use your brain and not your heart.
Should you encounter or have encountered any of the above circumstances don't let that discourage you from looking for love online. Be happy that you are now prepared to know what to look for and you can make better judgement on who are scamming for your money or are truly trying to win your heart.